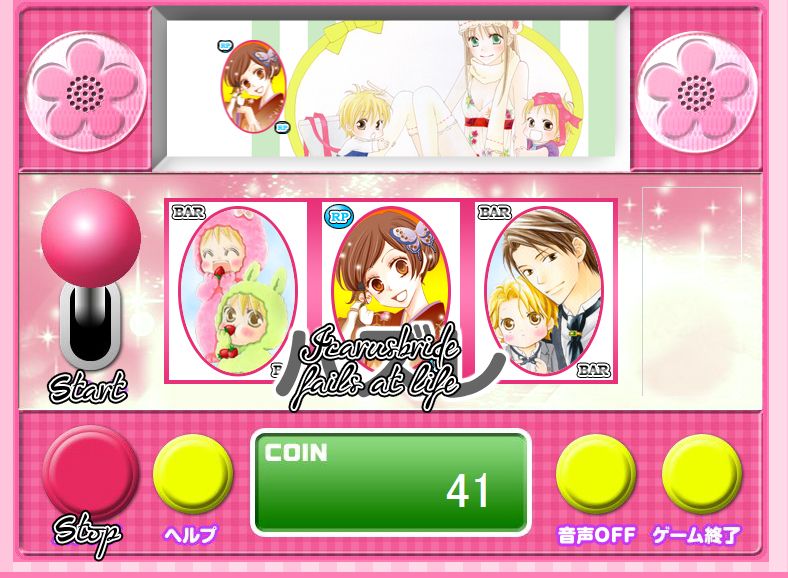 This is just a really quick post to share something cute I found! On Hana to Yume (the monthly magazine that Love So Life is serialized in) 's website, there is a link to a really basic online slot-machine game, featuring really adorable pictures of characters from various Hana to Yume series, including Love So Life. You can see in the example that I got a "twins" and a "matsunaga-san and aoi-kun" but I got one card from another series (Kamisama Hajimemashite, I think?) so I failled T_T Maybe you'll have better luck!
Go Here to Play (of course it's free!): http://www.hanayume.com/hanayume/gamecontent.php?mode=slot
PS, I win sometimes!